Carnival Games
Save time with our online ordering system. We're ready when you are, 24/7! Just click the "Order Online" button at the top of every page and enter your date & time. You can also use this feature to check availability.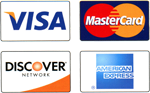 Delivery Area
Jacksonville
Gainesville
Lawtey
Orange park
Keystone Heights
Brooker
Starke
Kingley Lake
Lake Butler
Raidford
Waldo
Lakecity
Palatka
St Augustine

and many more! Visit our Delivery Area page for more party rental service information.
Interactive Game Rentals
Here you find all kinds of great interactive game rentals. Like our giant 60ft Obstacle Course. These are perfect choices for large events, school and church carnivals, and any gathering where you want to bring your guests together in a faun, competitve spirit. Browse the selections below and click on the title or image for more information and to make a reservation.
60ft Obstacle Course


$250.00

63ft Obstical Course


$275.00
© S & B Family Entertainment, Inc. All rights reserved. Starke FL 32091 (904) 769-3872