Carnival Games
Save time with our online ordering system. We're ready when you are, 24/7! Just click the "Order Online" button at the top of every page and enter your date & time. You can also use this feature to check availability.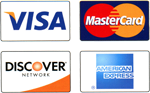 Delivery Area
Jacksonville
Gainesville
Lawtey
Orange park
Keystone Heights
Brooker
Starke
Kingley Lake
Lake Butler
Raidford
Waldo
Lakecity
Palatka
St Augustine

and many more! Visit our Delivery Area page for more party rental service information.
Contact S&B Family Entertainment Inc.
Thank you for visiting BradfordCountyBounce.com, and for your interest in S&B Family Entertainment. We always love hearing from our customers, so if you have questions or concerns about our party rental services or the use of this website, please use the following information to contact us. Thanks again, and we look forward to serving your party rental needs soon!


S & B Family Entertainment, Inc.

Phone: 9047693872

Email: bradfordcountybounce@aol.com

Write Us: 7580 Los Padres Ave
Keystone Heights, FL 32656




© S & B Family Entertainment, Inc. All rights reserved. Starke FL 32091 (904) 769-3872